Hitting the gym is a common New Year's resolution, but winter weather and good ol' inertia often put a damper on this plan (take it from me, whose car is currently frozen in what was once a curbside puddle).
This year, instead of shelling out money on a gym membership you'll hardly use, why not invest in your own equipment? You'll be working out to Technotronic's greatest hits in the comfort (and privacy) of your own home.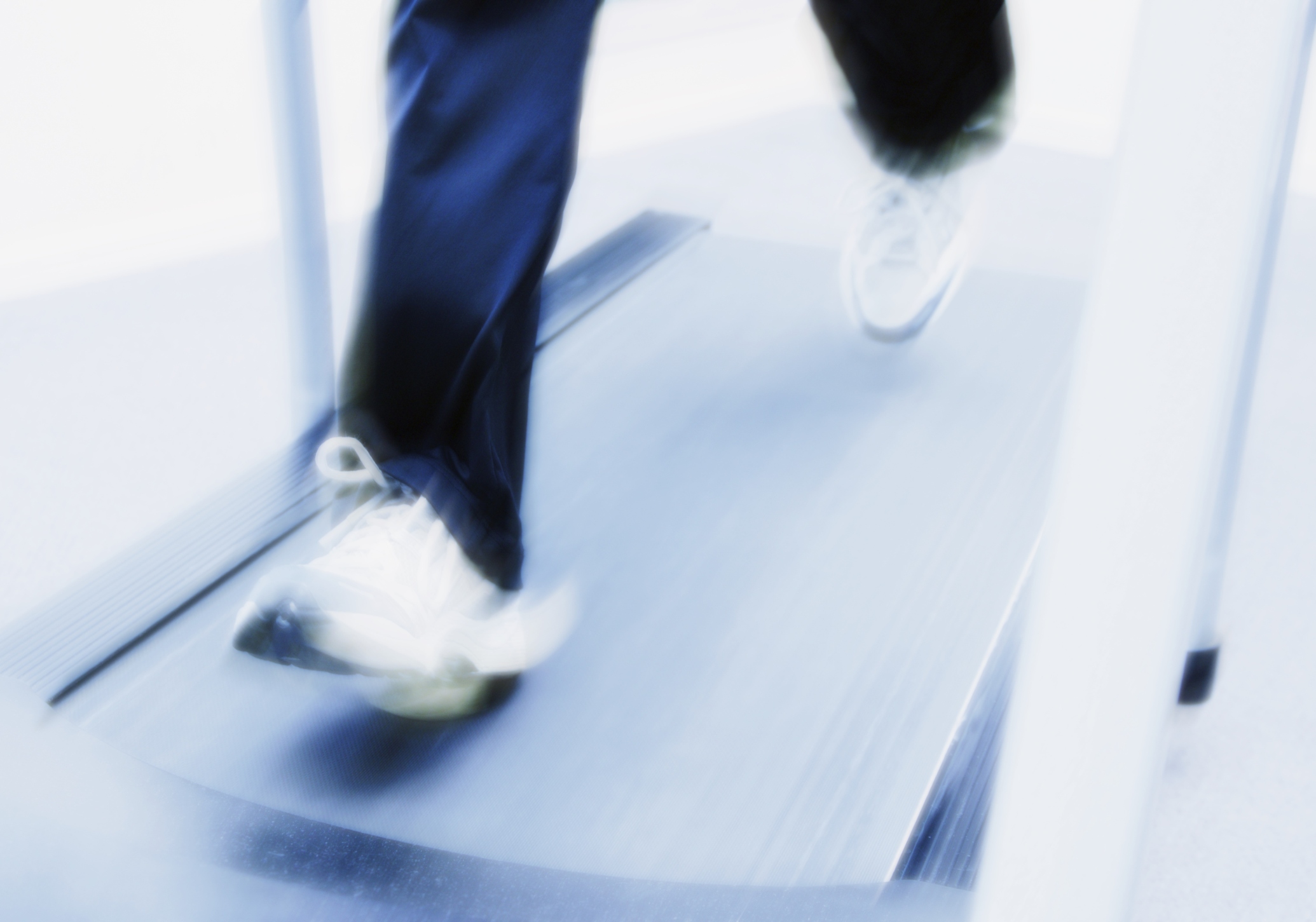 Whether your goal is to lose weight or build muscle, there's plenty of home-fitness machines to choose from. Here's a breakdown of what we consider the best machines for every budget.
Treadmill
If you're new to working out, a treadmill is the way to go. You can start off slow with brief spurts of walking, then gradually ramp up the speed/distance as your endurance (or fear of power walkers) increases. Look for models that have an adjustable incline to get an even bigger workout on key muscle groups.
Steal: ProForm ZT4 Treadmill, $449.
Splurge: FreeMotion 890 Treadmill, $1,999.
Get 10% off your order when you sign up for Sports Authority emails. Shipping is also free on orders over $499.
Elliptical Trainer
Bad knees? Then you'll want an elliptical trainer. It offers a low-impact workout that burns calories and boosts your heart rate without the jarring motions of running.
Steal: Exerpeutic 1000XL Heavy Duty Magnetic Elliptical with Pulse, $249.99.
Splurge: ProForm Endurance 720E Elliptical, $799.
Check out our Sports Authority coupons page for more coupons, sales, and promo codes.
Recumbent Bike
I fully admit to using this machine when I want to take it easy and read a magazine, but apparently I've been missing out. When used correctly, recumbent bikes can burn calories while simultaneously strengthening the leg muscles. Plus, it's a good option for those with back complaints. I'll put the magazine down next time.
Steal: Exerpeutic 900XL Magnetic Recumbent Bike with Pulse, $169.
Splurge: Stamina Conversion II Recumbent Exerciser/Rower, $799.
Sign up for emails from Sears to get an extra $10 off your order.
Strength-Training Set
Who among us doesn't remember the Bowflex commercials? You know the ones: close-ups of a modern-day Hercules performing multiple resistance exercises on a single machine? Well, it turns out these machines have staying power. Their all-in-one design limits the amount of equipment you'll need to target different muscles, so you'll have less clutter in your bedroom, living room, or office.
Steal: Bowflex Xtreme 2 SE Home Gym, $1,599.
Splurge: Bowflex Revolution Home Gym, $2,999.
Get $200 off your order, a free mat, and free shipping on select models with this Bowflex promo code.